Helping organizations
work smarter.
Staying One Step Ahead of Your Needs.
Project Management • Relocation Services • Operational Efficiencies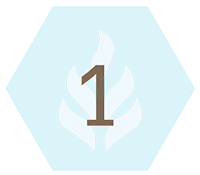 From project development, construction oversight, budget management to move in.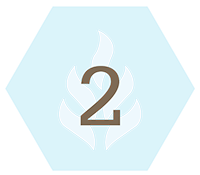 Comprehensive A-Z relocation services making the transition into your new space seamless, including disaster recovery planning.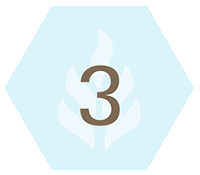 Assessing global business processes and implementing comprehensive efficiencies to save you time and money.
Services
At Lotus Rose we create an environment that allows you to focus on your business, so you can do what you do best while letting us "sweat the small stuff". We will analyze existing contracts, create new partnerships, establish new processes and implement the changes without impacting the day-to-day operations of your business.
Project Management
Need to move your office to a new location or retrofit the one you are in today? Not sure where to begin? Want to work with a proven expert that has years of experience in taking projects from concept to reality? If you said yes to any of these questions, then Lotus Rose is the partner for you. Work with a proven expert who pays careful attention to detail and has a keen understanding of workplace efficiencies. Lotus Rose works with their clients to ensure a seamless process.
Client representative with landlord and all trades/vendors
Contract review and negotiations
Project development
Floor plan design
Weekly project meetings
Cost containment
Procurement of furniture and hardware
Budget management
Manage build-out/renovation process
Engage outside vendors
Relocation Services
Deciding to relocate is one of the biggest decisions a company can make. It takes a lot of time and analysis to arrive at the decision, but once it's made, the decisions and planning are not over. There are a tremendous amount of details that need to be addressed to make the process seamless. This is where Lotus Rose comes in. We not only manage the entire relocation process, we can start helping you plan and organize your space as soon as you decide to move. From inception to completion we will work with you to ensure your new space will enhance the flow of your business. We will meet with your architect to make sure the design maintains or increases the integrity of your workflow. We will source office furnishings, office equipment, telecom services and train your staff on all new enhancements.
Facility design
Project development
Vendor selection and coordination
Create workflow efficiency
Tenant representative
Procure office furnishings and hardware
Efficiency analysis
Manage the physical move in
Operational Efficiencies
This service is perfect for small to mid sized companies that are looking for ways to cut costs, evaluate their processes, assess the efficiencies of their office equipment and hardware, establish long lasting cost management strategies, and improve the overall workflow of their office. As business owners, we understand the importance of strategic thinking when it comes to all areas of running and growing a business. We are global visionaries that have a strong acumen in business, finance and operations that have ignited performance, driven improvement and produced positive results for our clients.
Business plan review
Goal setting
Comprehensive review of workflow and processes
Cost analysis of equipment and technology
Recommend and initiate improvements
Logistics management
Team building
Training
Meet Kate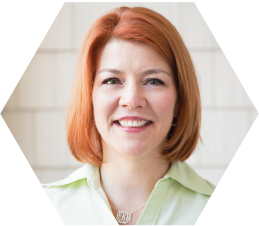 Kate Kerpchar has taken her experience in finance, project management, technology advancement, facility management, disaster recovery planning and administration and combined them into an invaluable resource for small and mid size companies looking for cost and workflow efficiencies.
Kate is an operations and efficiencies expert with the ability to think on a macro level as well as create and implement successful strategies on the micro level. The depth of her knowledge coupled with her energetic personality allows her to gain the trust of her clients and has earned her the loyalty of numerous vendors and industry resources. This loyalty has translated into proven service and competitive rates for client projects.
Kate is the complete package when it comes to creating unique, custom fit solutions for companies looking to tighten up their bottom line while they grow their business.
Kudos
I had the pleasure of working with Kate on the DKMS project build out located at 100 Broadway in NYC. Kate proved to be a valuable resource and a great team player. She always has had her clients best interests in mind and works hard to make sure that every detail was implemented accordingly. I highly recommend Kate to anyone looking for a sophisticated & detail oriented manager. — Mike Aghachi, Construction Management / Property Management / Entrepreneur
Kate is very a personable, bright and positive person with a flare for negotiation and organization. She is highly detailed orientated and an expert relationship manager. — Loretta Reilly, Clementyne Design
Contact
If your company is considering undertaking a construction project, needs to coordinate an office relocation, wants to review their current processes to create a more efficient workplace, &/or would like to find out about creating and implementing a disaster recovery plan, we would love to hear from you!
Connect
For the latest news and insights on Lotus Rose and its projects, connect with us!